As per our company's vision, We aim to be the partner-of-choice for best-in-class healthcare innovative solutions providers in the Middle East. Today we are proudly announcing that Emitac Healthcare Solutions is the exclusive distributor for Samsung Ultrasound Systems in the United Arab Emirates.
As solutions' provider, we made a promise to improve the quality of life of every individual by collaborating with international network of reliable and prestigious healthcare partners such as Samsung. Together, we will provide our customers the latest solutions and the most sophisticated technology in order to elevate the overall health performance to a higher level.
Samsung Medison is a global leading medical device company. Founded in 1985, the company sells cutting-edge diagnostic ultrasound devices around the world in various medical fields.
Samsung Medison provides you with a comprehensive solution that guarantees more precise diagnosis and treatment with top-notch technology in OB/GYN, GENERAL IMAGING, POINT OF CARE, CARDIOLOGY, and PRIMARY CARE.
To satisfy clinicians' needs for excellent images, Samsung Medison provides newly developed ultrasound systems with outstanding features as well as accurate imaging and comfortable ergonomic design
  – HERA W10 : https://www.samsunghealthcare.com/en/products/UltrasoundSystem/HERA%20W10/Obstetrics%20-%20Gynecology/benefit?detour=Y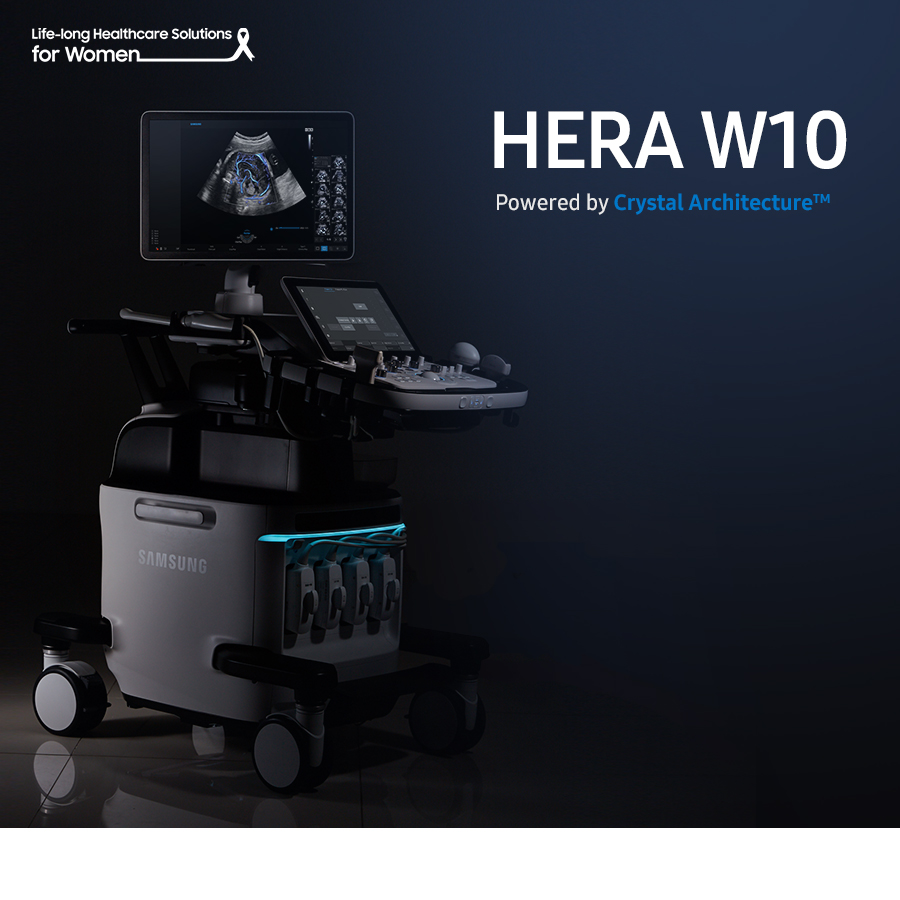 – RS85 Prestige : https://www.samsunghealthcare.com/en/products/UltrasoundSystem/RS85%20Prestige/Radiology/benefit?detour=Y