Over 50 years ago, Antonio Matachana started a business project with a clear objective: to offer a quality product and service. Over time, with the acquisition of knowledge and experience, constant investment in research and development as well as an on-going internationalization process, MATACHANA GROUP has established itself as a benchmark provider of technological solutions for the Healthcare and Life Science sectors.
This strong growth is and has been possible thanks to the participation of a team of experts; meticulous, eager, ambitious, creative and, above all, committed. From the first of the operators from our production site, to the heads of the international subsidiaries, through engineers, commercial agents, designers, administrators and technicians; all of us being a part of MATACHANA GROUP are aware that our project goes beyond the merely economic and business scopes. It has indeed a direct influence on the daily lives of many people around the world.
For all these reasons and more, we continue to better ourselves at every step, helping to improve lives for everyone.
The group's activity is developed in several areas: sterilization, washing and surgical units. Design, manufacture, marketing and representation of international brands and own technical service as a base support for its customers, enable to provide integral solutions. The presence of MATACHANA GROUP is extensive in Spain, with technical and sales offices covering the entire territory.
In MATACHANA GROUP we design, manufacture, commercialize and represent international brands with the aim to propose integral solutions for hospital equipment within the sterilization central, anatomical pathology, as well as special bio contaminated waste treatment. Our Competence Center; the Technical Project Department, has the challenge to study and design the best proposal for the development of each project.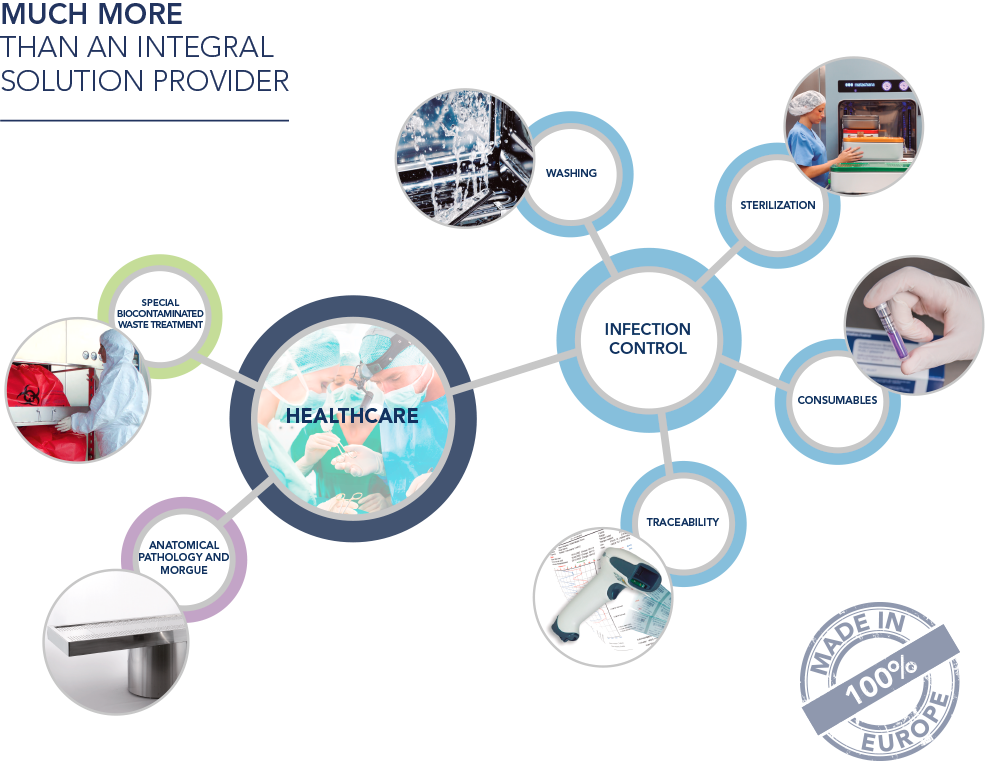 MATACHANA GROUP Competence Center, located in Barcelona (Spain), is responsible for any technical request from a customer, taking into account their needs in terms of capacity, productivity, efficiency and safety, ensuring proper compliance with local regulations.
Equipped with the latest technologies in planning and design, our technical office projects and studies proposed technical solutions for each customer, which will then be submitted by means of advanced 3D technologies.
The result: a facility designed according to specific requirements and supported by a full technical documentation to ensure proper application and installation work.